Hello dollz!
Do you want to change skin?
There are numerous "complete" models in the game, with integrated faces and makeup.
Unfortunately, it can be very difficult to customize these models because of their special skins colors.
Our team thought to those who dream to use these skins with customized makeups!
Until Friday, numerous skins from models of the game are available in the form of packs.
These skins don't have face and makeup.
It's the occasion to discover these skins and obtain them to customize your doll with the makeup of your choice!
Discover the content of these packs: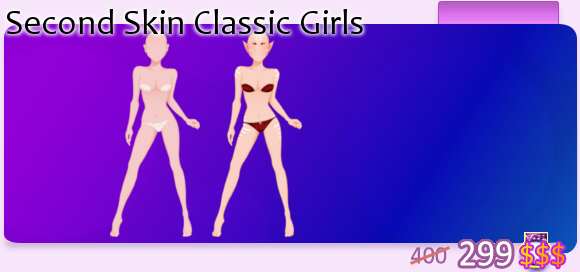 To access these packs, click on the button in the offer of the moment:
Take advantage of these packs until Friday at 11:59pm (Paris hour).
Have fun on OhMyDollz!