Dear student,
We are pleased to announce that you have been accepted to OhMyCadabra to practice magic and witchcraft.
Below is a list of requirements and prohibitions necessary for the smooth running of your schooling.
For this theme, be creative and show us a full course of magic class scene!

Join the theme "Back to school of magic" by entering your loft from Tuesday, September 1 at 10:00.
Registration will end Monday, September 7 at 10 am, so take your time to plan your creation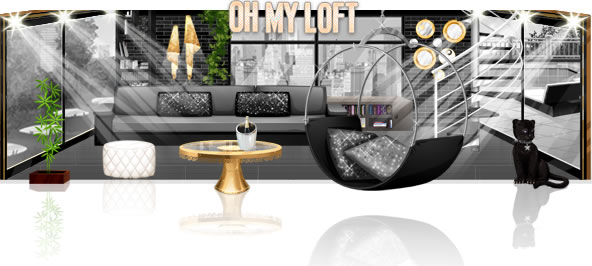 To register for this loft show you will need to meet the following prerequisites:
Store • Prerequisites:
– 1 item shop OMD Basics

-1 element of the Blood Roses store

• Room requirements:
– Class stage and magical elements
– At least a grimoire or book
– At least one cat or a toad or owl
• Prohibited:
– Realistic scene
– The gifts to give friends and those of the Gazette
– Loft / mannequin everything *
WARNING: will be considered "done everything" the models dressed and non-customized lofts. You must customize your quest mannequins at least 50% and do not use "object set" all done for your loft.