"I just spent my last bearing Diving: to me the heart of the ocean!
I can now dive freely and discover all the wonders that contain the depths of the abyss.
Who knows what I'll find? Hidden treasures in the wrecks at the bottom of the water, lost cities of Atlantis remains such, unusual dwellings fantastic sea creatures, or caves hiding the world of mermaids or even Poseidon? "
>> For this theme, represent a fascinating world, mysterious and magical, engulfed in the deep sea.
10 am on Tuesday, you can register your Loft Ohmyloft Parade "Engulfed Worlds"
You have until Monday, February 23, 10 hours to register your Loft for this theme, enjoy it to the end!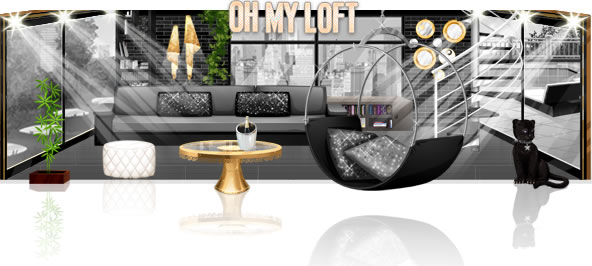 To register for this show you will need to meet the following requirements:
– 1 item from the Basics store

– 1 item from the Pet store

Required:
– A seabed
– Presence of marine creature
– Presence of a plant
– Presence of architectural element
Prohibited:
Gifts to offer friends and those of the Gazette