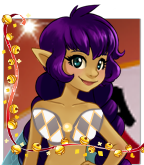 The eternal Jester, the greatest Joker of all, is back in the valley for a new joke.
No one can say exactly what the joke will be, it is a big surprise. But what's certain is that it will include the use of nearly 200 bells, 700 meters of ribbon, three strawberry jam jars and a Mariah Carey CD.
The set "Joker" is an exclusive set and only available in store until next Wednesday.