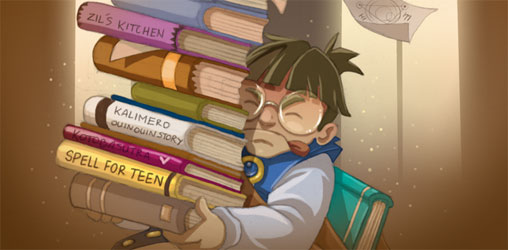 Deck creation tool update
You can already use the same card in several different Decks to avoid you the job to build and rebuild decks frequently.
Other updates.
– It's already possible add Hearth Spells to any Deck if it contains the card "Hom'chai effigy"
– Some displaying problems in the marketplace have been solved.
– The bug that was wrongly calculating features while playing "Intervention of the champions" when a champrion was dead, has been fixed.
– The issue preventing the right displaying of coins gaining for a booster purchase during the event of the month has been fixed.
Update weekly trophy
The trophy "The visitor from the future" is again available. We modified the availability time, so now you have until Monday 22nd July to complete it.