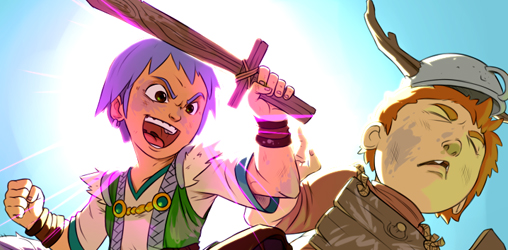 Joust of the Medallion : Betrayal – Global
A rain of Medallion is coming!!! This weekend will be the big backcoming of the Joust of the Medallion, with dozens of medallions at stake!!!
Dates :
From now on and until Sunday, April 21st at 8 PM (French time).
Restrictions :
Format : 3 characters and 20 to 50 Cards.
At the start of the game you have one chance out of two to have to exchange your deck with your opponent's.
Prizes :
Open well your eyes, because we have a a shocking amount of awards!!!! Medallions and a Booster for all the players enrolled, and a lot more for those at the top of the ranking!!
:
The top three players will receive 499 Fee'z each .
Players of the first quarter of the rank will receive 75 medallions each.
All the players that have completed 5 games will receive a Newcomers Booster.
Each registered player will receive 25 Medallions.
Registration Fee :
499 Fee'z.
Good Luck to all and may the fortune be with you!
Enjoy the game!
Eredan iTCG, The Trading Card Game.
Find the game also on Facebook !