Dear plays,
We are eventually going to handle an update we had planned a long time ago, the update of the profile window.
We have integrated new information about players, that indicate more precisely their progressions, their clan emblem, the number of trophies they obtained or to what extent their collection is completed for example!
We have decided to display this new profile as if it were a character card, the different elements of this card represent your information and your progression.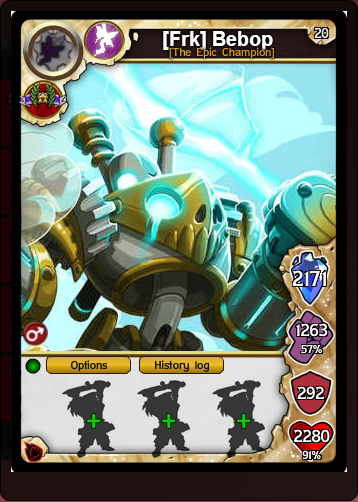 What's more, now, you can choose 3 of the trophies you won and showcase them on your profile. Choose those your are the most proud of!
You can now choose a bigger Avatar so it is more adapted to the format of a character card (the most adapted format is 320×290 pixels).
Now, player profiles appear on screen when you hover the mouse on a nickname so you can quickly check which players are part of a ranking and of a game room or rapidly evaluate your opponent before a game starts, without even having to click.
Please note that the permanent ELO (displayed in the "Spirit" characteristic of your profile) has been corrected: from now on, it will change during all the tournament games to make it more representative of players' general performances.
The ELO Amnezy score has been removed from profiles because it only makes sens once a week, when the tournament is ending.
We hope you will appreciate these modifications.
Enjoy the game on Eredan iTCG!
Eredan iTCG, The Trading Card Game.
Find the game also onFacebook !