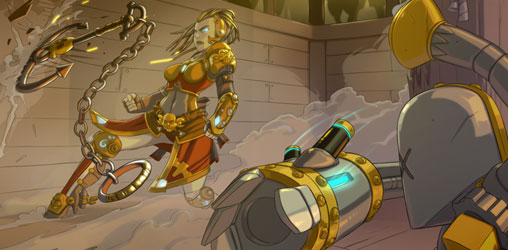 This weekend come and participate in a particular Joust of Death!
Dates:
From now to Sunday September 23, 2012 at 8 PM (French Time).
Restrictions:
During this tournament you won't play with your cards. At the moment of your registration you will choose on of the suggested Starters to play with!
Rewards:
The players who rank in the top third will receive the "New Arrival" booster.
The ranking is by specific Elo.
Moreover the best player of each Guild will receive 8 Fee'z by player registered to the Joust.
Registration Fee:
To participate in this tournament the entry fee is 200 Fee'z.
Enjoy the game!