The Leaking cask inn is gonna open very soon. This famous joint was closed a long time ago because of hygiene problems and customer complaints.
It was then sold and the re-opening party should be somewhat hectic! It's sounds it's gonna be THE night!
What's the course of the events?
This new campaign is available through the Eredan iTCG Adventure mode section. It is available until Tuesday May 29th at noon (French time), after that it will be too late!
It gives you the opportunity ti see Eredan iTCG from another viewpoint with new gameplays.
Rewards
During this campaign the rewards you can win are exceptional.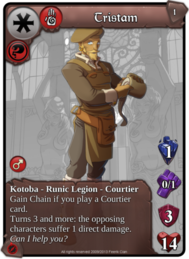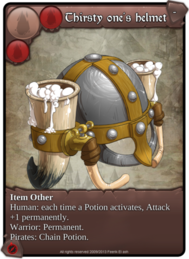 Tristam. (and his evolution). Rare. Character. Unknown. Kotoba/ Runic Legion. Courtesan. Human. Spirit 2. Attack 0/1. Defense 3. Health points 14. Gain Chain if you play a Courtesan card. Turns 3 and more: the opposing characters suffer 1 direct damage.
The thirsty one's helmet. Rare. Other Item. Human: each time a Potion activates, Attack +0 to Attack +2 until the end of the game. Warrior: Permanent. Pirates: Chain Potion.
Difficulties?
Don't hesitate to use Eredan's Favors adapted to the situation such as "Ouch-aid kit".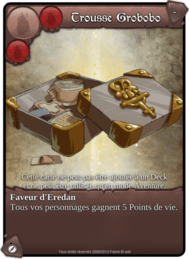 Good game!